Alert viewers of the show noticed a googly-eyed Pegasus in the series' first episode, standing in the background in the crowd in Twilight Sparkle's welcoming party. After the image was captured and posted on 4chan's comics and cartoons board /co/, fans began speculating of the nature of this odd pony.[1] The name she was given, Derpy Hooves, is derived from the slang term "derp", which is associated with someone who behaves in a silly manner and is often connected with crossed eyes.
Derpy was one of several background ponies, chosen from a palette and placed in the scenes on the whim of layout artists. At first, her face wasn't supposed to be visible in that particular scene, but a later layout change uncovered it.
[2]
Jayson Thiessen
, the supervising director of the show, stated that he noticed and was amused by her expression. Since Hasbro had already given the episode a green light, he didn't order fixing Derpy's eyes.
[3]
Thiessen relayed in a Q&A that he was so delighted after discovering popularity of Derpy that he requested altering Derpy's eyes in all episodes that hadn't been sent to the Hub yet. Voice: Tabitha St. Germain.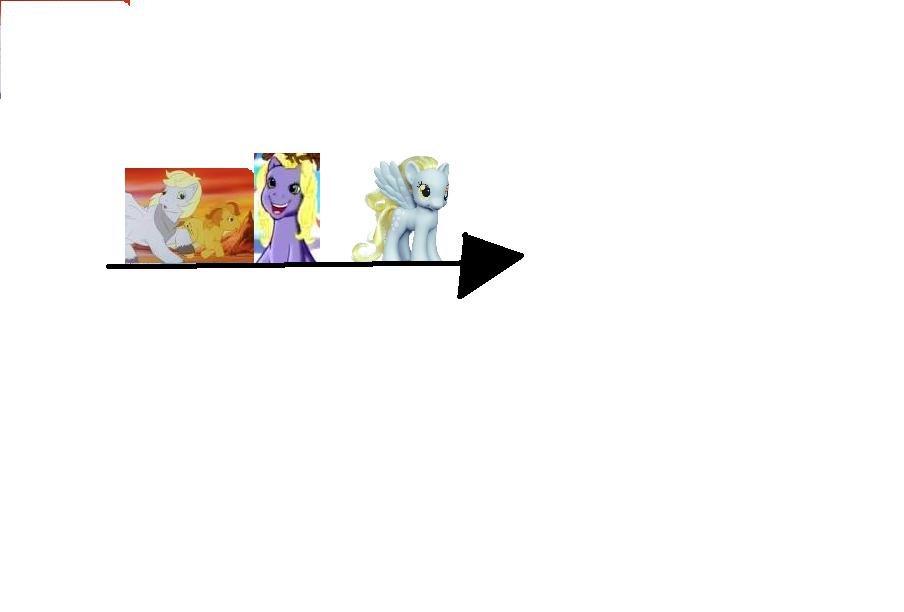 </sup>